Welcome To Robert Trent Jones Golf Club
Review club policies before your arrival
Robert Trent Jones Golf Club is a private, member-owned club renowned for the quality of its golf, amenities and services. To ensure the best experience during your golf lessons, please observe established club policies.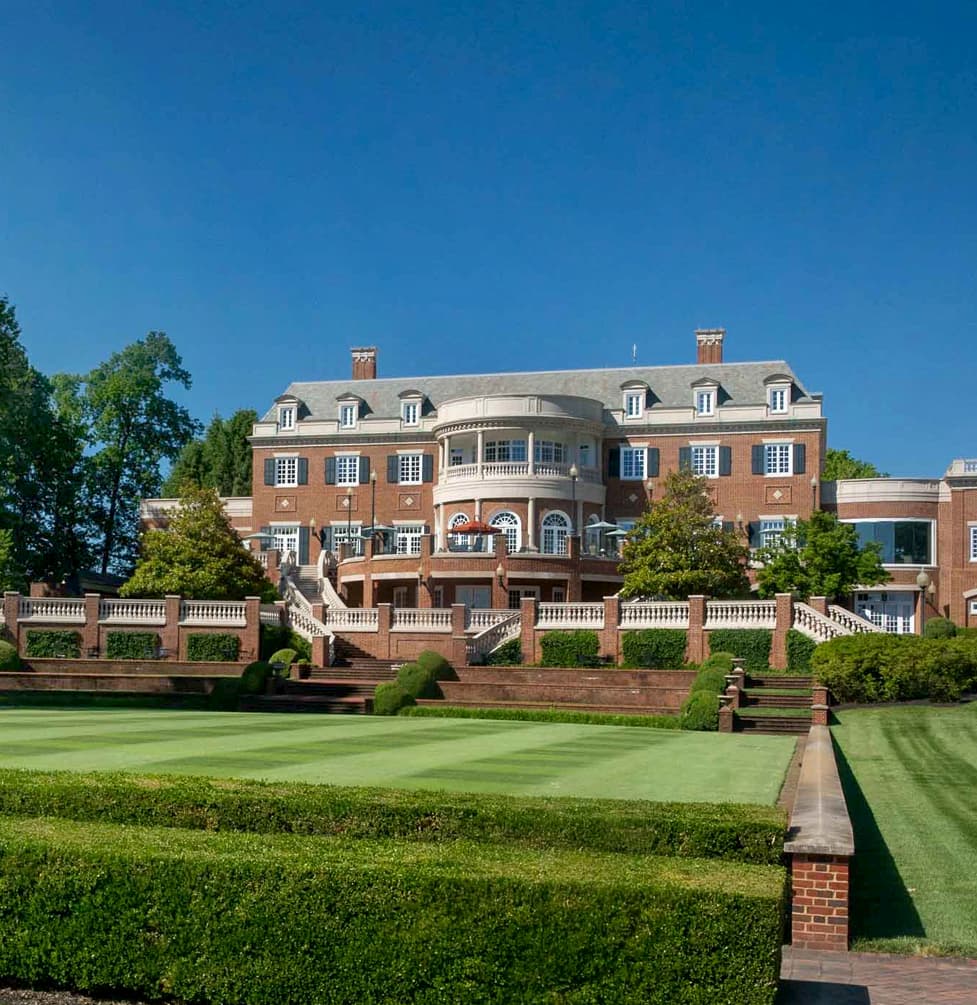 Arrival
In your golf lesson confirmation email, directions from the front gate to the practice facility will be provided. Should you find yourself at the clubhouse, the valet staff can direct you to your destination. If you would like to warm up ahead of your golf lesson, you may arrive 30 minutes early.  
Attire
Traditional golf apparel is required for adults and juniors. Bermuda length shorts are acceptable. Dresses, skirts and shorts are permissible provided no more than 4-1/2″ above the knee is exposed. Golf or tennis shoes are required. No halter tops, tee shirts, short shorts, denim jeans, cargo shorts/pants or any attire with stains, holes or wrinkles. Hats are permitted outside. Baseball-style caps, if worn, must have brim facing forward.
Pre- and Post-Lesson
The golf course and clubhouse are reserved for members and their guests. Please go directly to the practice facility. If you arrive ahead of your scheduled golf lesson, you are permitted to hit balls on the range. You may also enjoy the players lounge in the learning center. After your golf lesson, you may remain an additional 30 minutes for practice.